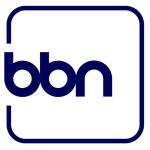 At bbn adviseurs, we work on real estate ventures, urban regeneration and construction initiatives.
Our expertise is widely acknowledged, and our clients include commercial companies, public institutions and governments. We employ project managers, planning economists, construction cost and real estate managers to take on challenging and noteworthy assignments.
Our teams consist of recent graduates and those with many years' experience. We regularly organise project visits, learning events and social occasions with young bbn. If you are interested in strengthening our team, then make sure you check out the latest vacancies on our website www.bbn.nl or contact us to discuss your possibilities.