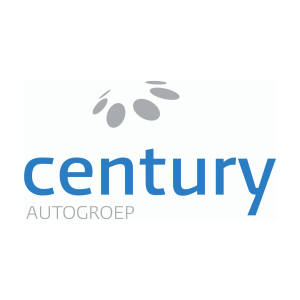 With dealerships of Audi, Volkswagen, Volkswagen Bedrijfswagens, SEAT and SKODA in combination with our rent, lease and renovation facilities Century Autogroep has developed as mobility partner since 1932 with more than 400 employees located in Drenthe and Groningen. We wish to offer both private as business clients a one stop shop for their mobility needs.
This year, we are celebrating: 90 years of Century and 75 years of Volkswagen! Through the years, operating as a sustainable business and stimulating social involvement has been important for us. For the upcoming years, it is our goal to further develop as the most progressive partner in terms of (sustainable) mobility in the Northern Netherlands. We perform this by optimizing our sustainable appearance both internally as externally. This includes working together with (regional) partners to expand our knowledge to cope with future societal challenges. Adhering to new sustainable city logistics, providing green energy, shared mobility and expanding to new electric vehicles such as our partnership with Carver and DOCKR, are becoming more and more part of our daily business!
We look forward to further introducing ourselves and meeting you, the 4th of March!