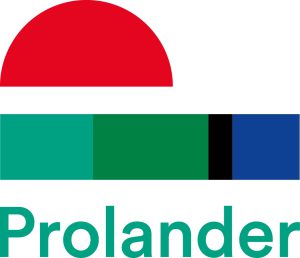 Prolander implements rural development commissioned by the provinces of Groningen and Drenthe. Our staff consists of around 140 people, working on projects from highmoor rehabilitation in Bargerveen to area redevelopment in the Zuidelijk Westerkwartier region. It's more than likely you are passing through one of our forty project areas, once you're in the rural areas of Drenthe and Groningen.
In these projects, Prolander caters for and takes care of process management, integrated planning and design, preparation of tendering/building specifications, and implementation. Taking into account different and sometimes conflicting spatial functions and interests like nature, agriculture, entrepreneurship, water retention and tourism. Our tasks are often complicated and challenging. This way, we create beautiful natural areas for everybody to enjoy. We facilitate farmers by reallocating land close to their homesteads, which allows for more efficient farming. We also prevent you from getting your feet wet by retaining water elsewhere.
To achieve these goals a lot of things need to be done behind the scenes. It varies from project management, process design, land acquisition, land reallocation, advice on subsidies, landscape design to actual implementation. Therefore, we have a lot of specialists in-house: from ecologists to GIS analysts, from project leaders to real estate specialists. Yet we don't have to do this all by ourselves. We involve stakeholders, specialists, constructive and transversal thinkers in our planning process. And last but certainly not least, we invite the locals to sketch and think with us from the get-go.
Prolander makes it happen! From policy through process and design to implementation.